Pitches for tents of all sizes
Our tent  field area has pitches for up to 50 tents. As long as there's space available, you can choose where on the field you'd like to camp.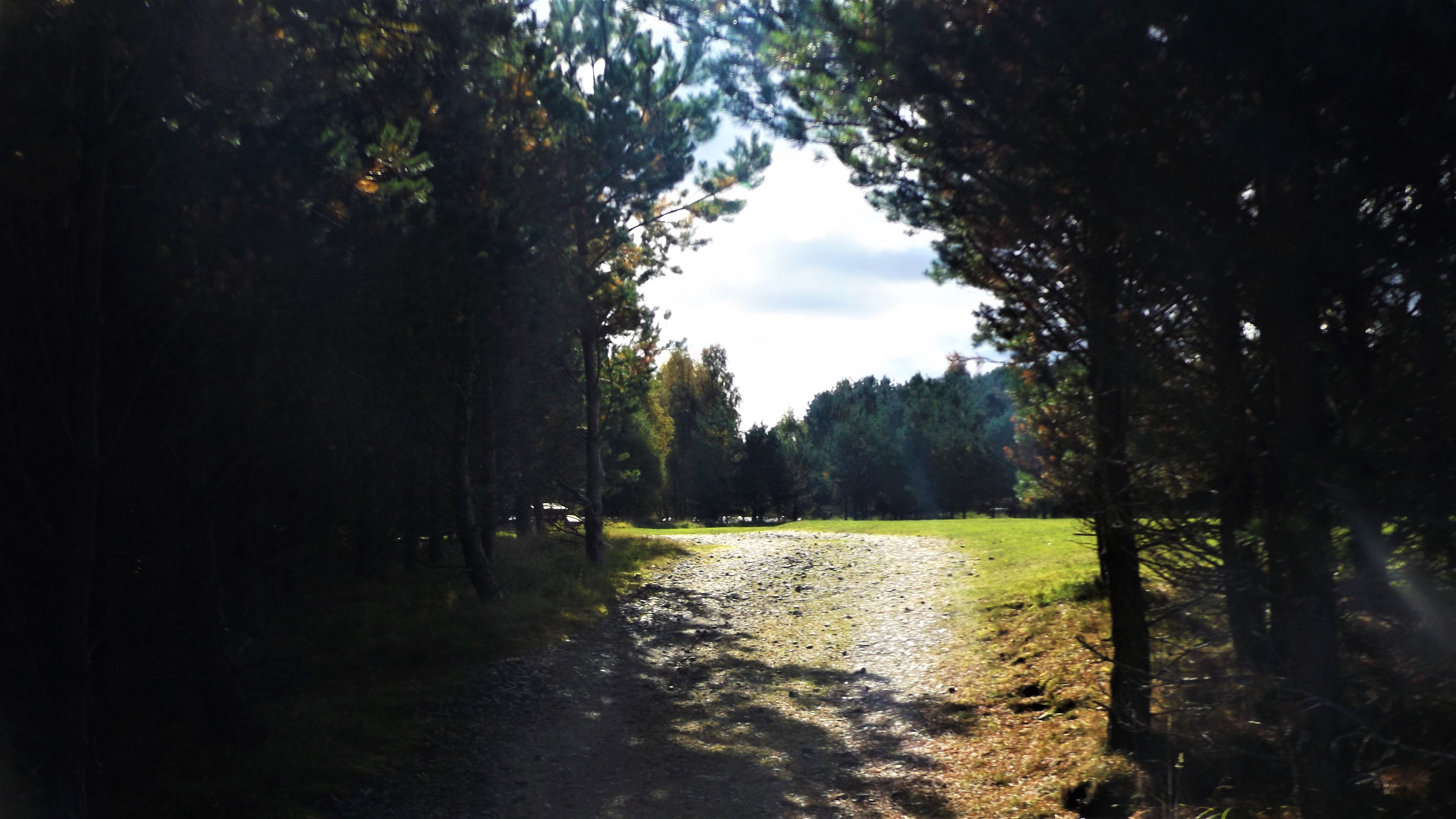 Or you can request one of our more secluded pitches within the pine trees.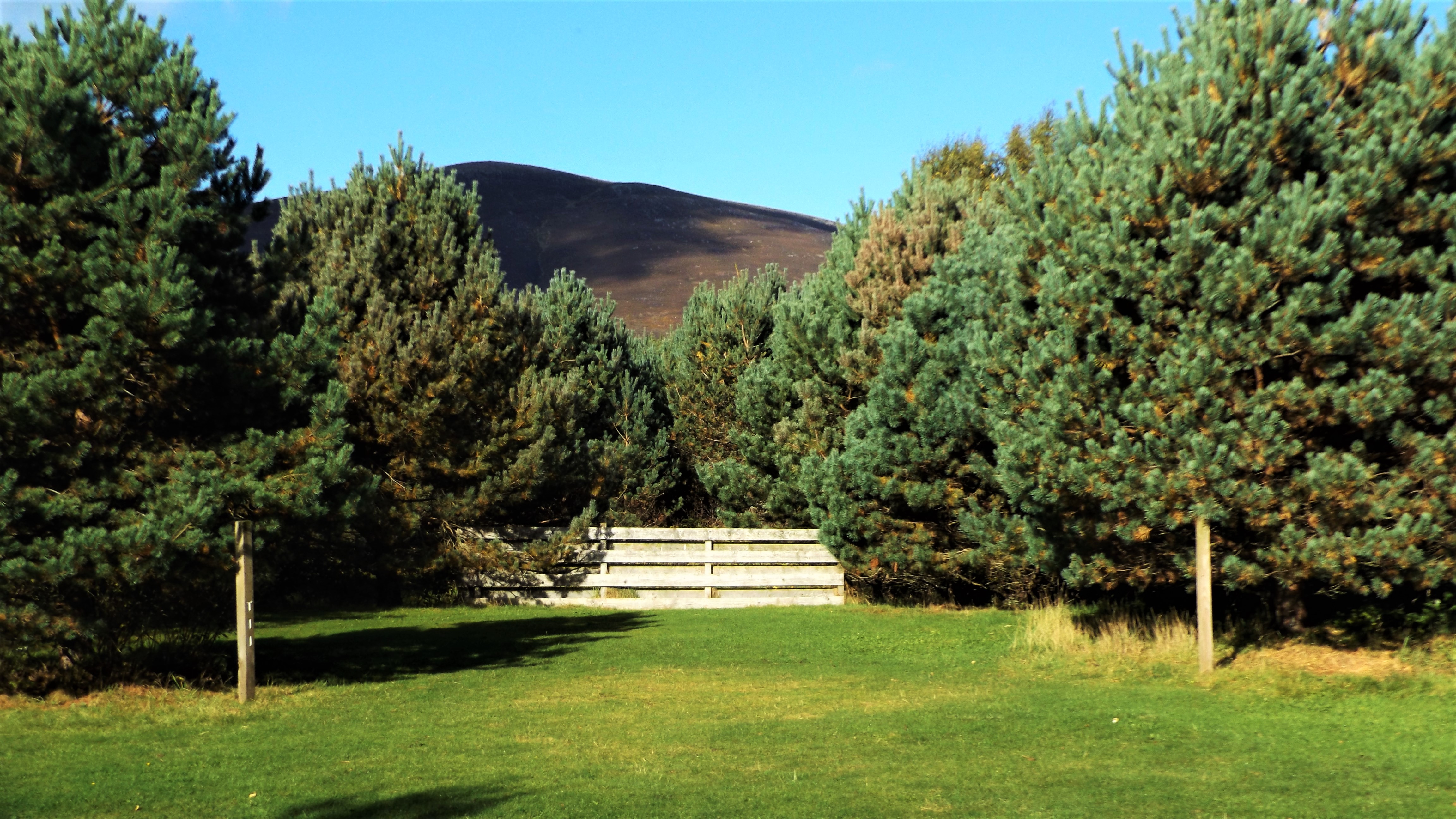 We have no areas of standing water on the park, which, apart from being safe for children, means we have few midges. As our tent field is in an elevated position it catches a slight breeze that also helps ward off midges. So we're the ideal place if you love to camp out in the open and sleep under the stars.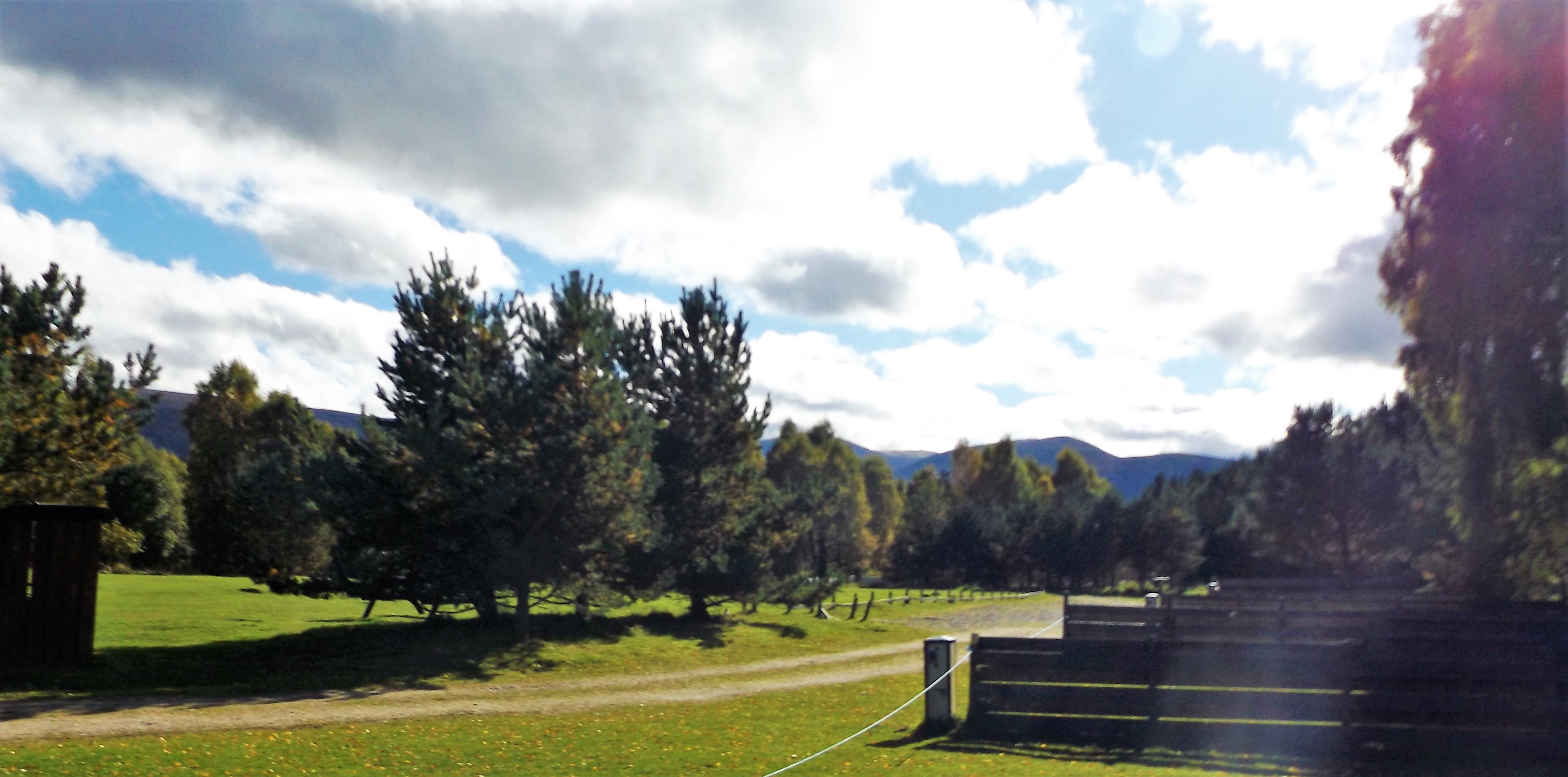 A footpath through pine trees takes you directly to the main facility block, laundry, shop and play park. We also have facilities in the camping area which include toilets, showers, and dishwashing and laundry sinks.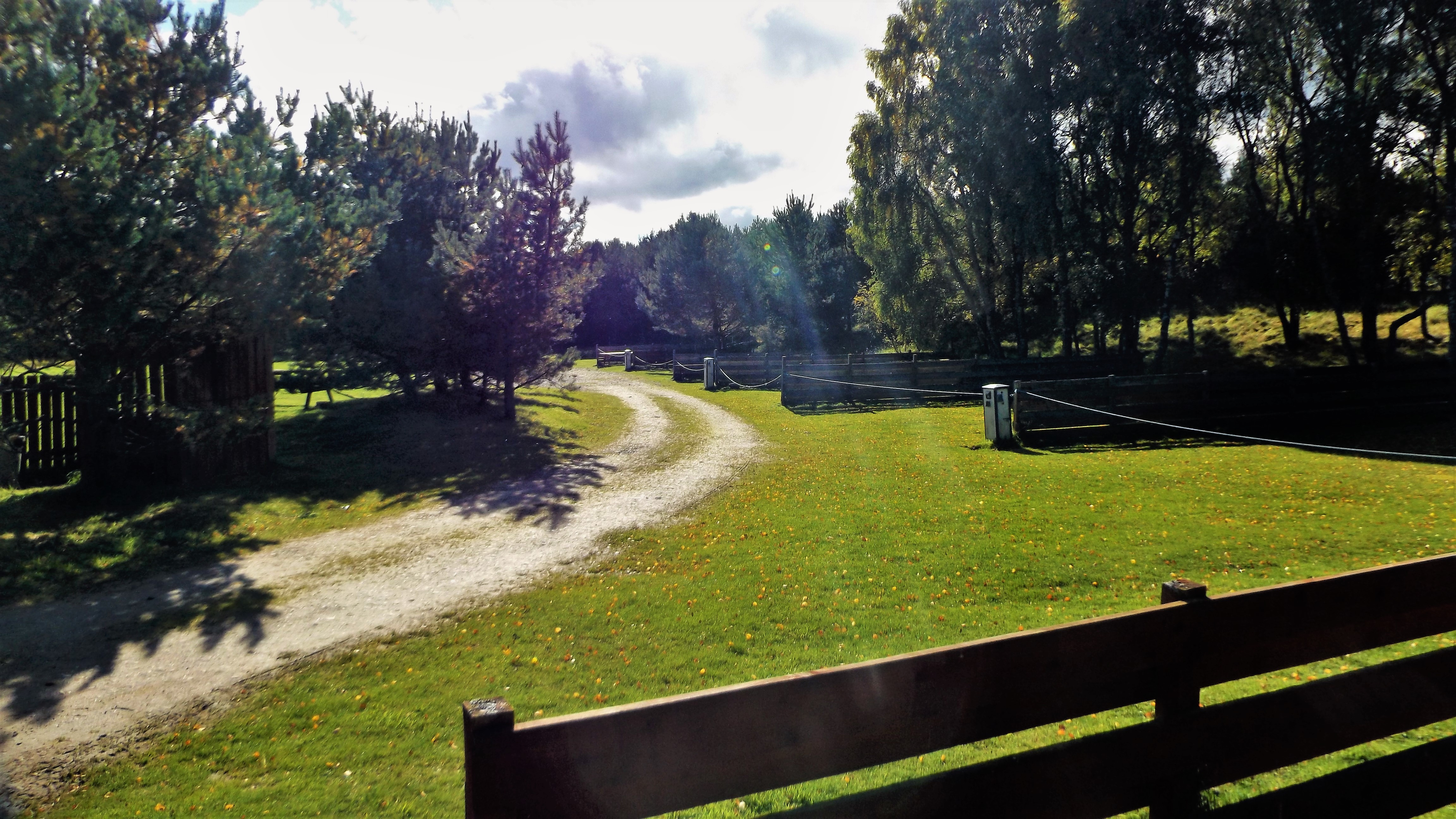 The roads are quiet and there's plenty of space for children to play. Exactly what you need for a relaxed and happy family holiday.
Pitches with electricity
We have six large grass tent pitches with electric hook-up bordering the tent field. One pitch T1 is especially large approximately 11 meter x 11 meters, so when we say large we really mean large.
In 2019 we upgraded many of the other camp pitches to electric pitches, these include some of our non-electric secluded pitches.
Secluded pitches with no electricity
We have some large tent pitches that are bordered on three sides with pine trees. These pitches are sheltered and more private, so give you the feeling of a wild camp.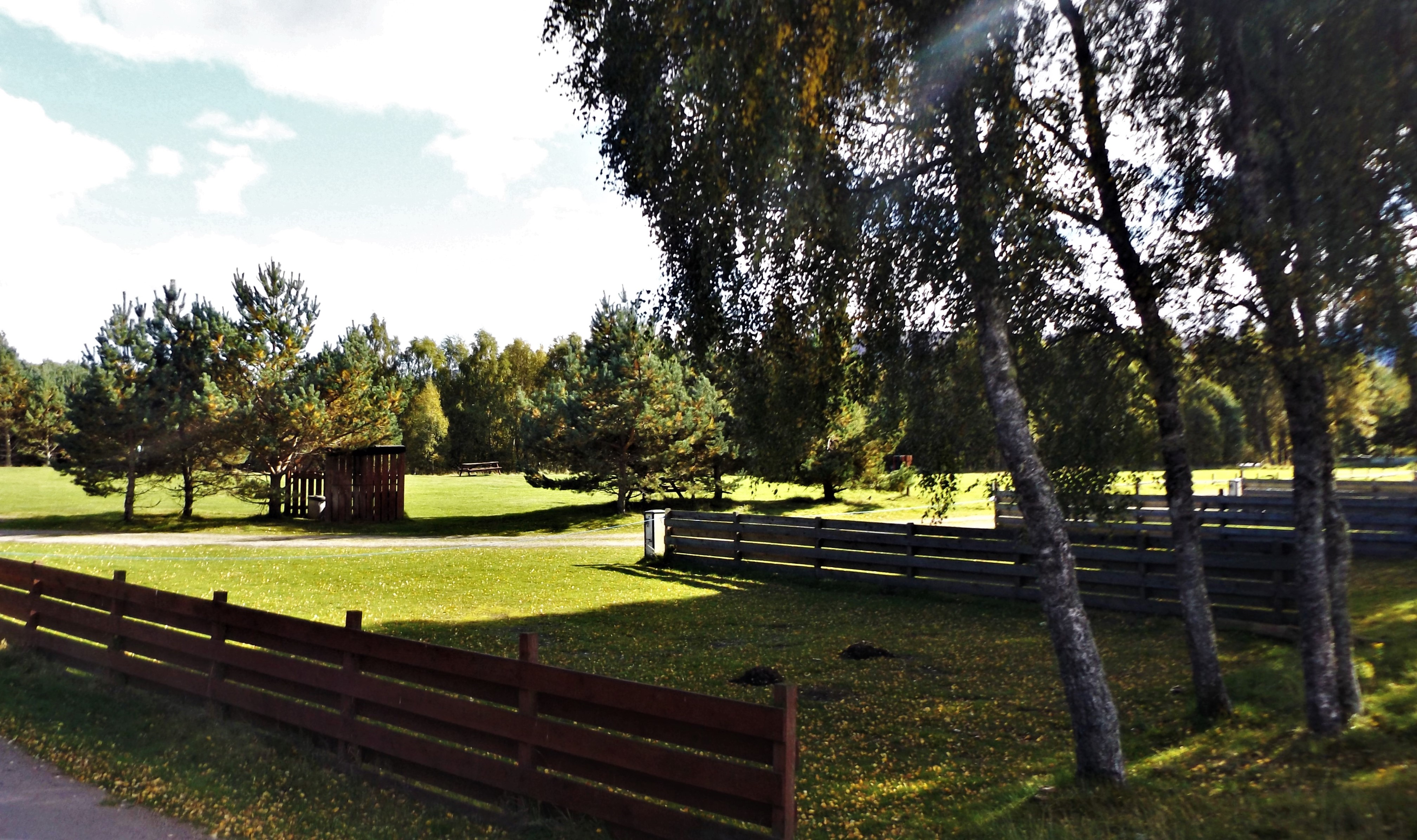 Secluded pitches with electricity
We have a further eight large grass tent pitches with electric hook-up that are bordered with pine trees, T113 – T106.
T106 is the pitch nearest the toilets and dishwashing facilities.
The Camping Quarry – Is serviced with 2 electric points and drinking water.
The Quarry is an enclosed bowl, surrounded by trees. It's a great space for very large tents or for groups camping together in several tents, camper vans, motor homes and its even requested by those with small caravans.
It's very popular with scouts, schools and expedition parties too. However it is open to the general public too.
2019 saw it upgraded with an electric bollard with 2 electric points on it, and a tap for fresh drinking water.
Tents pricing
There is no pitch fee as we charge per person per night.
Check-in from 3pm Check out 12pm
Season
Adults (each)
Children 5* - 16 Each
* under 5's are free
Extras
Low
£7.00
£3.00
Pitch with electricity
£3 per night
Mid
£10.00
£3.00
Pitch with electricity
£3 per night
High
£12.00
£3.00
Pitch with electricity
£3 per night
Glorious campsite and surroundings, saw red squirrels and doe on site in the morning! Clean, modern facilities. Would definitely recommend.

Simon, Aberdeen, March 2017
You can see more reviews like this
here