Dalraddy Holiday Park
Spring 2018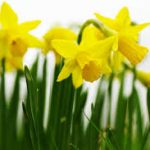 Welcome to new owners. 
Dalraddy is a family friendly park that extends to 96 acres so there is much to explore and enjoy from woods and trails to hills and views.
Shop Opening :
The opening hours are 9am – 5pm for the spring months.
Speed:
The speed limit on the park is there to protect free range children and the local wildlife that we all enjoy so much.
Water on:
The water-on dates for this year will be 28th /29th March 2018
Please see attached form, complete and return to us if you wish to avail yourself of these services.
Website
Please note Dalraddy Holiday Park has a new website. www.campinginAviemore.co.uk
Newsletters will be found in here on the website in the future.
We do have a section to keep you up to date with all the latest news – put it in your bookmarks. www.campinginaviemore.co.uk/latest-news-and-events-at-dalraddy-holiday-park/
Double-check valves
Any static van that does not have a double check valve will need to install them as they are legal requirements of Scottish Water. They should be installed before the water is turned on for the summer for those who have drained down this winter; otherwise the valves need to be in place as soon as possible.  If you need one installed let us know and we can get Borthwick Plumbers to come in and do them all at once, the charge will be to the caravan owners.
Site Rents: All  bill are due out on 1st April, with the Statics bills on 1st November and the Chalets bills due on 1st November.
If you haven't received your invoice by e-mail on the due date please contact the office.
Gas and insurance Certificates:
Please send us a copy of your gas and insurance certificates as they are renewed.  These are to be renewed annually in line with BH&HP standards.
Friends and Family
When friends use your properties can you please ensure that you hand over the keys yourself. Legally we are obliged to have one set of keys for all properties on the premises and are thus unable to release them to friends and family. We do not want to inconvenience anyone. Keys have to be signed in and out in the `Key- book` in the shop.
If you wish for us to hand keys out to anyone including workmen this needs to be requested to us in writing or via e-mail.
Easter Sunday – 1st April
For the children Easter Egg rolling. Come and colour-in then roll your egg down the wee hill by the shop at  11.00am. There will also be fun-packs and colours.
Open Day:
The Dalraddy Holiday Park annual barbecue is on Saturday 9th June 11am – 3pm.
Please e-mail us to confirm attendance and if you require a place on the coach for the Estate Tour.
Lease updates:
Leases are being updated in keeping with BH&HP license policies.
Caravan renewals:
We have made links with caravan manufacturers and can offer you a better deal on your new Caravan.  Please come to the office to discuss your requirements as soon as you decide to upgrade.
Dalraddy Anniversary Picnic
Lots of fun things to do, communal picnic bring your own sandwiches and watch out for details of some events at the Picnic. 22 July 2018
Defibrillator for Dalraddy Crowd-funder
This project aims to raise £2,500 for a defibrillator, training and money towards its upkeep @ Dalraddy Holiday Park, Aviemore.
As part of our fund raising, any candles, soaps etc.  or unwanted gifts you would like to donate will be gratefully received and welcome additions to the Tombola. https://www.crowdfunder.co.uk/dalraddy-defibrillator/
Regards the Dalraddy team, Sarah, Gillian, Marie and Jude