Discounted Camping & Touring at Dalraddy
Discounted camping and touring is now available with the use of a voucher code. We are pleased to offer our web customers 20% off their next camping or touring holiday. Great if you are already considering your next Highland expedition but have not booked anywhere as yet. It's quite simple to use, just add it at the end of the booking form. However, you do have to book online to use it.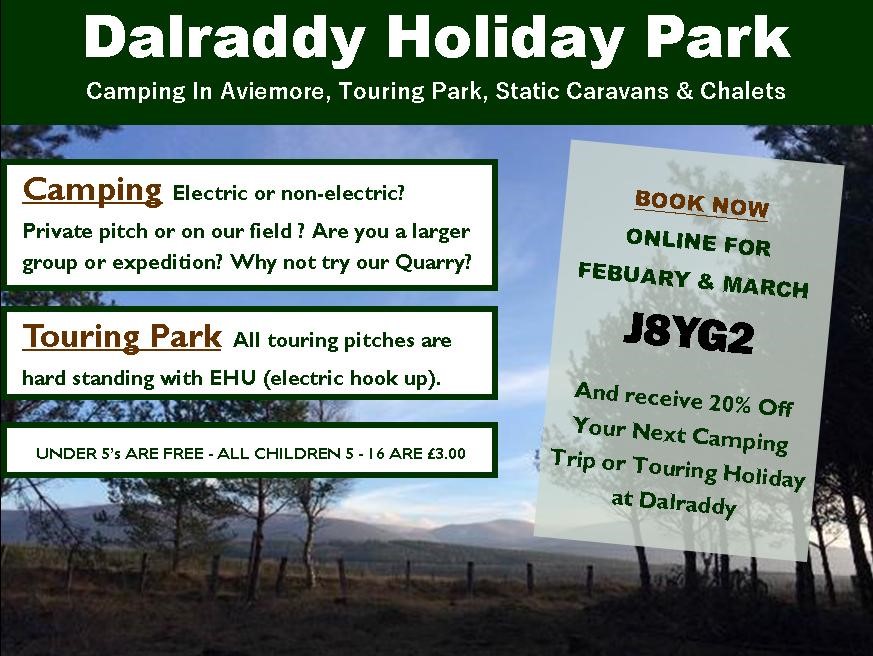 Voucher Code Available Until the End of February
The discount code will only be available until the end of February, so you must act quickly and put plans in place. If you are one of these very organised people you will already be making a note of the voucher code and will now…
 … However if you would like to know more we are happy to tell you a little bit more about the park.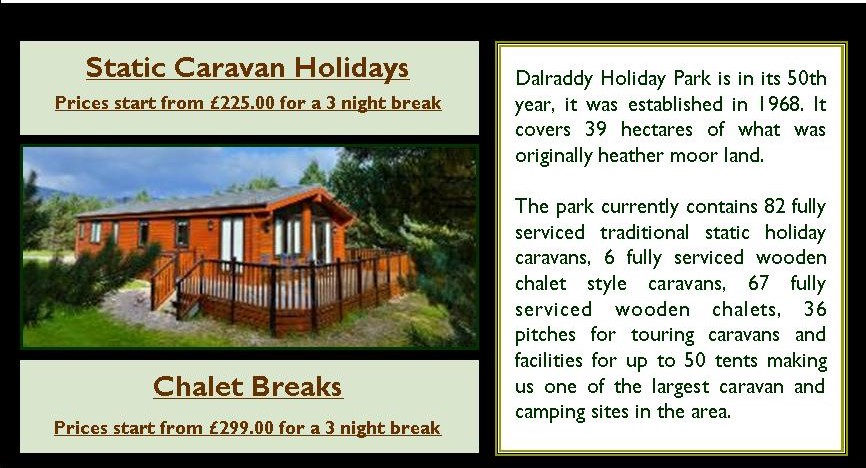 We are sorry to say that chalets and static caravans are not included in the offer. But on a more uplifting note we are 50 years old this year as we opened in 1968 !! Do we have any anniversary celebrations planned? Oh yes! So watch out more information coming very very soon! Exciting times.